The man, the myth, the legend – Zlatan Ibrahimovic. There probably isn't a man on this planet that hasn't heard that name. After returning to Milan this January, at the age of 38, Zlatan has yet again proven his own words that he is like wine – the older he gets, the better he gets. 
Now let us dig into the incredible life and career of this man…uhm…God by breaking down all the essential Zlatan Ibrahimovic stats.
Ultimate Zlatan stats:
Zlatan Ibrahimovic games played – 747.
Zlatan Ibrahimovic height

– 1,95 cm (

6′5″

).

Zlatan Ibrahimovic weight

– 91kg (

201 lbs).

Zlatan Ibrahimovic salary

–

$3.9 million at AC Milan for 6-months; $7.2 million for the 2019 season at LA Galaxy.

Zlatan Ibrahimovic net worth

–

$190 Million.

Zlatan Ibrahimovic's total career goals – 521.
Zlatan Ibrahimovic's total career trophies – 33.
Zlatan Ibrahimovic's individual career awards – 38.
Zlatan Ibrahimovic Champions League stats

– 120 games, 48 goals.
1. Zlatan played 110 games for Ajax, scoring 48 goals
(Source: transfermarkt)
He won the

Eredivisie twice

(01/02, 03/04).

Ibra triumphed with the

Dutch Cup

(01/02) and

Dutch Supercup

(2002, 2003).

Zlatan left

Ajax

because of issues with teammate

Rafael van der Vaart

.
At the early age of 15, Zlatan was close to quitting his football career, in order to become a worker at the docks in Malmö. Luckily, his manager was able to persuade him to continue playing. 
A year later, in 1996, Zlatan signed his first contract with Malmö and by 1999 he was promoted to the team's senior side. After his first senior year, he was already catching the eye of European scouts, despite being relegated with Malmö. Most notably, Arsène Wenger tried to convince the young striker to join Arsenal but was unsuccessful.
As the famous story goes, Zlatan was invited to go on trial with the Gunners, but refused, because "Zlatan doesn't do auditions" – he was only 17 at the time.
Zlatan ended up joining Ajax in 2001 for €8.7 million and his career really bloomed from there. He scored 5 goals in his debut Champions League season, which saw Ajax eliminated at the quarter-finals by Milan – one of Ibra's future clubs.
On August 22, 2004, Zlatan's profile really shined across Europe, when he scored a brilliantly crafted individual goal against NAC Breda. His skills were immediately compared to those of Zinedine Zidane and Maradona.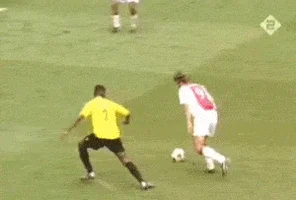 2. In 2004, Ibracadabra moved from Ajax to Juventus for €16 million
(Source: soccerbase)
He played

92 games

for Juventus, scoring

26 goals

.

Zlatan was awarded the

Juventus Player of the Year

award in 2005.

His move to Inter cost €24.8 million.

He won the

Italian Footballer of the Year award four times

in a row – 2006, 2007, 2008, 2009.

With Inter, Ibra

won the Serie A three times

– 06/07, 07/08, 08/09 and was chosen Serie A Player of the Year for the 06/07 season.
Zlatan started his career in Italy on a high, as he was inserted into the first team of Juventus, due to injury problems for David Trezeguet. Ibra finished the season with 16 goals, helping Juve win the Scudetto, and was selected Serie A Foreign Footballer of the Year.
The Swede wasn't as prolific in front of goal the following season, though, as his role was shifted more toward the wing. Thus, he only scored 10 goals in 47 appearances across all competitions. At the end of the season, Juventus were relegated to Serie B with their titles from the last two seasons stripped due to the Calciopoli scandal.
Juventus tried to persuade Ibra to stay at the club, but his agent Mino Raiola threatened to sue the club. Eventually, Zlatan secured a €24.8 million move to Inter Milan in August 2006.
At Inter, Ibrahimovic continued to showcase his skills, bagging a total of 66 goals in 117 games over the course of three seasons. His collection of silverware grew a lot as well, as the striker won 3 Serie A titles, and 4 Italian Super Cups. He was awarded Inter Player of the Year for season 06/07 and won four straight Italian Footballer of the Year awards.
3. Zlatan won 5 trophies with Barca in just one year – La Liga, two Spanish Super Cups, FIFA Club World Cup, and UEFA Supercup
(Source: Goal)
Ibra goals

for Barcelona –

22 in 46 games

.

He was awarded the

Sports Personality of the Year

award with Barcelona in 2010.
In July 2009, Barcelona and Inter announced the deal, which saw Zlatan Ibrahimovic move to the Camp Nou, while Samuel Eto'o was on his way to the San Siro. And Barca would additionally pay €46 million for the Swedish star.
At the time Barcelona were the current Champions League winners and seemed like the best club in the world. And even though Ibra won a total of 5 titles during his short 1-year tenure with the Blaugranas, it wasn't all sunshine and roses for Ibrahimovic. He didn't have a good relationship with manager Pep Guardiola, to put it mildly, and Zlatan famously stated about Pep that he bought a Ferrari, but drives it like a Fiat.
So, it was no surprise when the Swede left at the end of the season. How unfortunate for him that Barcelona won the Champions League in the seasons before and after his arrival, while Inter won the Champions League in the season when he was at Barcelona.
4. Ibra scored 58 goals in 90 matches for Milan
(Source: ZlatanIbrahimovic)
He won

Footballer of the Year two years in a row

– 2010, 2011.

Zlatan finished the 2010/11 season

as Serie A top scorer with

28 goals in 32 matches

.
So, Zlatan returned back to Milan, only this time wearing the colors of AC Milan. His initial transfer was a loan one, but he was signed on a full-time deal the next summer. Ibrahimovic enjoyed a great first season at Milan, which ended with the team lifting the Serie A title. He scored 21 goals across all competitions in that season, while adding 12 assists to his name as well.
The first Zlatan goal for the next season came against his former club and AC Milan arch-rivals Inter. That was in the game for the Italian Super Cup, which was won by Milan. From there on, Ibra goals just came coming. He ended the campaign with 35 goals in all competitions, and 28 from 32 games in the Serie A, proving once again he's among the best players to ever compete in the Italian top flight.
5. Zlatan scored an astounding 156 goals in 180 games for PSG
(Source: UEFA)
He ended up as the

Ligue 1 top scorer in three seasons

– 12/13, 13/14, 15/16.

Zlatan bagged

38 Ligue 1 goals in 31 games

during the 15/16 season.

Ibrahimovic won a total of

13 trophies with PSG

.
Zlatan was already 31 by the time he joined French dominants PSG, but just like wine, as he describes himself, he only got better with age. In the following seasons with PSG, he topped his impressive Milan performances, scoring more, and winning more. 
Zlatan Ibrahimovic had incredible stats and became PSG's all-time leading goalscorer, although his former strike partner Edinson Cavani eventually surpassed his record, leaving Ibra second. Still, Zlatan's record of 0.87 goals per match is currently only equaled by Neymar.
French legend Jean-Pierre Papin described Ibrahimovic as being on a different planet than anyone else who's played in the French league. Sounds just about right.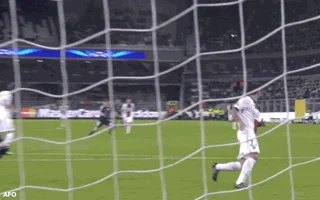 6. Ibrahimovic won his first major European title with United – the Europa League in 2016/17
(Source: FCTables)
Zlatan scored

29 times in 53 games

for Man United.

He won

3 titles with the Red Devils

– Europa League, League Cup, and Community Shield.
Zlatan signed for Man United on a free in July 2016. He spent the next two seasons at the club but suffered serious ligament damage in his right knee, which kept him off the field for seven months. That may sound bad, but Ibra was actually supposed to be out for a much longer period.
Upon returning earlier from his injury he stated that lions recover much faster than humans. Typical Zlatan. Still, he couldn't be as prolific in his second season at Old Trafford, scoring only once in 8 appearances, compared to his 28 goals across all competitions in his first campaign in England.
He did manage to break another record, though, as he became the first player to feature for seven different clubs in the Champions League. 
In the end, the logical thing happened and in March 2018 Zlatan left Man United and Europe to join MLS side LA Galaxy.
7. MLS: Zlatan scored 52 goals in 56 games
(Source: LA Galaxy)
Ibrahimovic

scored 53 goals in 58 matches

for LA Galaxy, 52 of them in the MLS.

LA Galaxy is the only club where

Zlatan didn't win silverware

.

In his first season at MLS, Ibra was selected as

MLS Newcomer of the Year Award

and

MLS Goal of the Year

and was selected in the

MLS All-Star

and

MLS Best XI

.
In March 2018 the arrival of Zlatan to MLS was officially announced. And while there were quite a few doubters, thinking the Swedish striker, then 36, was finished with football, he went on and proved the critics wrong, once again.
Zlatan's first MLS goal was a stunning volley from 41 meters (45-yards) in the El Tráfico derby. Ibrahimovic also scored a header in stoppage time to give LA Galaxy the 4-3 win.
And there was much more to come from Zlatan Ibrahimovic in the MLS. An impressive return of 53 goals in 58 games ensured the name Zlatan Ibrahimovic would remain in LA Galaxy history. He ended his venture at the club being their third all-time leading goalscorer, trailing only to Landon Donovan (137) and Robbie Keane (105).
Just to emphasize how big his accomplishment was, fourth-placed all-time leading goalscorer for LA Galaxy Edson Buddle, scored 47 goals in 142 games. If Ibra played 142 games for the club, he would have probably ended with 140 successful goal attempts.
Instead, he chose to end his American affair by leaving the club at the end of 2019. In his typical style, he wrote on his twitter that he came, saw, and conquered, leaving his American fans to go back to watching baseball.
8. Ibrahimovic has now scored a goal in the last four decades ('90s, '00's, '10's, '20s)
(Source: Forbes)
Ibra already

scored three times for Milan

across six matches.

Zlatan became the

5th oldest player

(38 years, 100 days) to score for Milan in Serie A.
At the age of 38, when the vast majority of professional soccer players are either retired or playing in a less competitive league around the globe, Zlatan Ibrahimovic returned to Milan. We already talked in detail about all the Zlatan Ibrahimovic statistics from his first spell at the club.
Now, without a doubt, Rossoneri fans and board alike will be hoping that Ibracadabra can amaze with his magic and start turning the club's fortunes around. So far, Zlatan has scored three times for Milan in six games, twice in Serie A and one in the Italian Cup. 
He netted a goal and assist in the Derby Della Madonnina, but couldn't help Milan to keep their 0-2 advantage at half time, ultimately losing 4-2 to Inter on February 9.
His contract is due June 30, 2020, but the club has the option to extend for a further year. This means we have not heard the last of Zlatan just yet!
Another special Zlatan goal could be just around the corner!
9. With 62 goals to his name, Zlatan is Sweden's all-time leading goalscorer
(Source: 11v11)
He scored

4 goals in a match

for Sweden on two separate occasions.

Ibrahimovic scored

6 goals in the EURO

(2004, 2008, 2012), but never scored at the World Cup (2002, 2006).

Zlatan

won the Guldbollen a record 11 times

between 2005 and 2016.
Zlatan made his debut for the Sweden international team on January 31, 2001, in a friendly game against the Faroe Islands (0-0). The then 19-year old striker could not score on his debut, but some years later managed to become Sweden's all-time leading goalscorer.
But let's talk about Zlatan's goals against England. He played in a total of 5 games against the Three Lions, scoring an equal number of goals. Mind you, Ibra scored 4 of those in a single game. In an international friendly on November 14, 2012, Sweden beat England 4-2 thanks to Ibracadabra's magic.
His fourth goal in that game was an absolute masterpiece that went on to win the 2013 FIFA Puskás Award for Goal of the Year.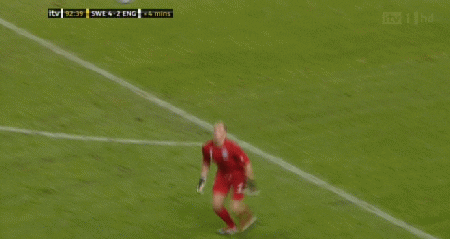 That was so good we have to see from another angle: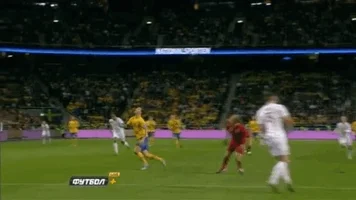 Ibrahimovic played in 4 EURO Cups for Sweden (2004, 2008, 2012, 2016), but the team only got out of the group stages once, reaching the quarter-finals in 2004, eliminated by the Netherlands on penalties. He also appeared in two World Cups (2002, 2006) but Tre Konor were eliminated at the round of 16 in both cases.
10. Zlatan has a black belt in taekwondo from the Malmö Taekwondo club
(Source: TheFamousPeople)
Ibrahimovic has two sons –

Maximilian (13) and Vincent (11)

– both play football.

Zlatan's favorite music is

reggae

and his favorite song

"One Love" by Bob Marley

.

In May 2003, his name

"Zlatan"

was trademarked.

Ibrahimovic can

fluently speak

English, Spanish, Bosnian, Swedish, and Italian.
Ibra has been very active outside of the pitch, which is no surprise given his charismatic persona. He's appeared in different TV commercials for Volvo, Vitamin Well and Xbox One. 
Ibra got a black belt in taekwondo when he was 17, which has proven to be quite useful in his football career. And in 2010, he received an honorary black belt from the Italian national taekwondo team.
And just in case you're wondering, this man is NOT Zlatan: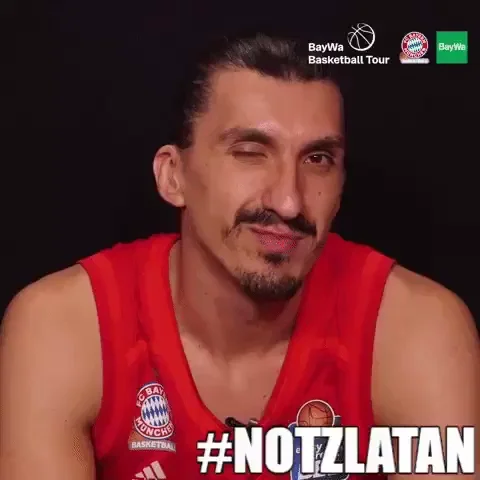 This is actually basketball player Nihad Đedović, but the resemblance is uncanny, ain't it?
Zlatan recently purchased a stake in Swedish team Hammarby, which led to Malmo fans vandalizing his house and statue.
In June 2016, he started his own company "A-Z Sportwear", which is selling sportswear for men, women, and children. When he was at PSG, he launched Ibrahimovic Perfumes. He also had his own Android game called Zlatan Legends.
Ibrahimovic has also been involved with a lot of charity work. In particular, the UN World Food Programme (WFP) which helps promote campaigns to help increase awareness of the suffering of people across the world.
Zlatan tattooed the names of 50 starving people ahead of a game for PSG, as part of a UN campaign called "805 Million Names"
FAQ:
Q: How many goals does Zlatan have this season?
A: Zlatan currently has 2 goals for Milan, since joining in January. He scored 30 goals in the MLS for LA Galaxy beforehand.
Q: How many goals has Ibrahimovic scored for Manchester United?
A: Ibra scored 29 goals for United, 17 of them in the Premier League.
Q: How many goals does Zlatan Ibrahimovic have?
A: Zlatan has a total career tally of 521 goals for both club teams and Sweden up to February 10, 2020. Zlatan Ibrahimovic has played a total of 747 games.
Q: How many league titles has Zlatan Ibrahimovic won?
A: Zlatan has won a total of 13 league titles in 16 seasons across 4 countries. He won eight league titles in a row between the 2003/04 and 2010/11 seasons.
Q: Who is Zlatan Ibrahimovic?
A: In case you've been living under a rock for the past two decades, Zlatan Ibrahimovic is among the best football players of our generation. Don't believe me? Just scroll around the article and take a look at all the Zlatan Ibrahimovic stats.
Sources:
1. Transfermarkt
2. Soccerbase
3. Goal
4. ZlatanIbrahimovic
5. UEFA
6. FCTables
7. LA Galaxy
8. Forbes
9. 11v11
10. TheFamousPeople
11. GIF Sources – GIPHY