Our Mission
We dedicate our time and effort to provide our audience with fresh news about sports.
Football, baseball, golf….you name it.
We're covering it all.
The team of Athletic Panda is driven by passionate authors. The sports stories we create for our readers are selected among the hottest news of the day. Learn more about your favorite teams and players.   
Maybe you need to know more about the NFL Team Values?
Or you're searching for the most profitable sports leagues?
Or maybe you're wondering who the highest paid tennis players are? 
Want to read a detailed and unbiased review about the best legal betting sites in the US?
You've come to the right place!

Meet the team:
Our network of team leaders, researchers, and writers is growing faster than ever. Same as our audience! However, the core of our team remains the same and we're proud to present them to you:
Denis Metev – Editor-In-Chief, Soccer Expert
A bachelor in journalism and a life long sports addict. Denis enjoys writing fiction, particularly horror. He loves to read, listen to music and watch movies. He also loves autumn and the rain, especially when combined with the freshness of the mountains.

Stevan Plavšić – Content Writer, MMA Expert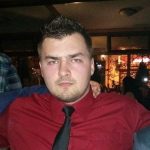 Stevan is a cyberjunkie who spends his free time gaming, reading, and sometimes even tricks himself into going for a long ride on his motorcycle. Some of his biggest achievements in life include watching all of the Dragon Ball episodes several times and teaching his tabby cat to not chew on the ethernet cable.
Dusan Randjelovic – Content Writer, Tennis Expert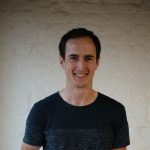 English language graduate and a former English teacher, today, Dusan enjoys writing, reading, cycling, and having a good pint of beer after a long ride. He's also quite an enthusiast about anything related to sports, loves memes, and binges on cat videos.
Dusan Jovanovic – Content Writer, Basketball Expert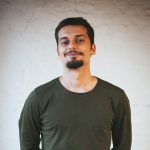 Whenever he's not working, Dusan likes spending his time watching sports. Anything goes, from football and basketball to tennis and snooker. In rare moments when he's not at home, Dusan goes out with his camera and takes the role of a street photographer.