It's no secret that modern athletes earn millions of dollars every year and that their salaries are growing as time goes by. When you hear anything about big money in sports, the first athletes that come to mind are probably soccer players.
The thing is:
For the majority of people, tennis is not one of the first associations in this case. But it should be. Tennis players have deep pockets as well. 
And now that we've sparked your imagination and you're wondering about the name of the highest-paid tennis player in the world right now, we have prepared an extensive list below. 
Go ahead and find out who are the 17 highest-paid tennis players!
1. Novak Djokovic — $131,040,932
(Source: BusinessInsider)
Serbia-born Novak Djokovic has been one of the sport's dominant players for years. He went pro in 2003 and has since managed to win five Wimbledon titles, seven Australian Opens, one French Open, and three US Opens. 
His achievements also include winning bronze medals at the 2008 and 2012 Olympics.
Check this out:
In the entire history of tennis, there have only been ten seasons in which a player won more than $12 million in prize winnings. Djokovic was that player 7 out of 10 years. That's quite a feat!
At the moment, Novak Djokovic has a net worth of an astounding $200 million. That's a number that even many established businessmen can envy.
Some of his most valuable endorsements include Mercedes-Benz, Lacoste, Sergio Tacchini, and more.
2. Roger Federer — $123,632,204

(Source: Statista)
Roger Federer is one of the most famous and most beloved tennis players in the history of the sport. Many experts and tennis fans believe he is the GOAT,  but the jury's still out on that. 
He has been number one in the ATP rankings numerous times in his career. So far, he has managed to win a total of 20 Grand Slam titles:
8 Wimbledon

5 US Open

6 Australian Open

1 French Open
Thanks to all of these prizes, Federer's net worth is $450 million! However, he would not have been able to achieve this without all the sponsorships he has signed throughout his career. 
Some of the most notable ones include Uniqlo, Nike, Mercedes-Benz, Lindt, Rolex, Jura, Credit Suisse, and many others. 
3. Rafael Nadal — $106,957,186
(Source: Scmp.com)
No matter if you are a sports fan or not, you must have heard about Rafael Nadal. The Mallorca-born player who has managed to accumulate 81 overall titles in his long and fruitful career. 
He is not just one of the richest tennis players in history, but he is one of the most accomplished ones as well. 
So far, Rafa has managed to secure 19 Grand Slam titles, just one shy of Federer's all-time record. These include: 
12 French Open

2 Wimbledon

4 US Open

1 Australian Open
Rafael Nadal's net worth is $180 million, which is just below Djokovic's but far behind Roger Federer's. 
His primary and most lucrative sponsorship deals include brands such as Nike, Kia Motors, Babolat, Richard Mille, Telefónica, and Mapfre. 
4. Serena Williams — $88,692,106
(Source: Independent.co.uk)
When it comes to highest-paid female tennis players, Serena Williams takes the crown by a country mile. Her total tennis earnings are approaching $90 million, whereas her total net worth has already reached $180 million.
So far in her professional career, she has won 72 overall titles, 23 of which are Grand Slam titles. These include 7 Wimbledon wins, 7 Australian Opens, 6 US Opens, and 3 French Opens. As you can see, her wealth is well deserved. 
Serena Williams' salary reflects the fact that she is the best and the most accomplished female tennis player of all time. Her net earnings are more than twice those of any other female athlete. 
5. Andy Murray — $61,109,225
(Source: Aol.com)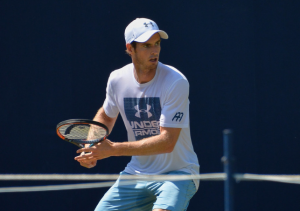 Former world number one Andy Murray is one of the best tennis players in the world. Unfortunately, he is one of the unluckiest ones as well. 
Here's why:
He plays in the era of Djokovic, Federer, and Nadal. If these three had not been around, he would have won plenty more titles. And in the last couple of years, he has been plagued by persistent injuries.
Still, the Scottish player has won three Grand Slam titles: 1 US Open and 2 Wimbledon. In addition, he has a grand total of 45 titles so far. 
Even though he has been struggling with a long-lasting hip injury, he has recently signed a sponsorship deal with Castore worth more than $10 million. 
Andy Murray's net worth amounts to $165 million, thanks to a host of other big-brand sponsors such as Adidas, Head Rackets, Royal Bank of Scotland, Jaguar, and so on.
6. Pete Sampras — $43,280,489
(Source: Business Insider)
Pete Sampras is the first retired highest-paid tennis player on our list. He is one of the best American players ever, with a list of 14 Grand Slam titles to his name:
7 Wimbledon

5 US Open

2 Australian Open
He has always been the crowd's favorite because of his joyful personality and his attractive playing style. 
One of his biggest accomplishments is being named the ATP number one player of the year for 6 years in a row—1993-1998. 
Pete Sampras has a net worth of $150 million. So, we can say that he ended his long professional career quite successfully.
Next:
7. Venus Williams — $41,362,509
(Source: Independent.co.uk)
There has never been a more iconic duo in tennis history than the sisters Venus and Serena Williams. Both are very successful in numerous ways, but Venus has a big reason to be jealous of her younger sister. Her total tennis earnings are almost half of what Serena has earned so far.
What's more:
Venus has fewer Grand Slams and fewer overall titles. She has 7 Grand Slam wins, including 5 Wimbledon and US Open titles. 
Still, during her career, she has signed a large number of major sponsorships deals, such as:
Reebok

Tide

Electronic Arts

Ralph Lauren

Wilson
With a net worth of around $95 million, she is easily one of the richest female tennis players right now. 
8. Maria Sharapova — $38,560,323
(Source: Independent.co.uk)
Maria Sharapova is not just one of the most talented tennis players in the world, but one of the meanest opponents as well. 
The Russian has 5 Grand Slam titles and 36 titles overall, including 1 Australian Open, 1 US Open, 1 Wimbledon, and 2 French Opens. 
Apart from the $40 million she earned from playing tennis, Maria Sharapova's net worth of $285 million has been the result of numerous sponsorship deals. 
Her biggest endorsements include Nike, Head, Evian, Samsung, Motorola, Tag Heuer, Land Rover, Tiffany, and many others. 
9. Caroline Wozniacki — $33,843,595
(Source: Statista)
The number four highest-paid tennis player on an exclusively female list would be no one other than Caroline Wozniacki. 
Now:
This Danish player has just one Grand Slam title (Australian Open), but she holds 30 titles overall. 
In 2018 alone, she managed to win more than $6 million from various endorsements. Add to that the tournament prizes she managed to snatch, and you can easily understand how she made it to this list. Moreover, Caroline Wozniacki's net worth is close to $185 million. 
Some of the biggest brands that trusted her with endorsements include Adidas, Proactiv, Yonex, Rolex, and Sony Ericsson.
10. Stan Wawrinka — $32,407,259
(Source: Scmp.com)
If it weren't for Roger Federer, Stan Wawrinka could have easily been the best tennis player Switzerland has produced ever. Unfortunately for him, Federer does not intend to give away his throne anytime soon. 
Nonetheless, Wawrinka should still be happy with what he's managed to achieve during his lengthy professional career. He holds 3 Grand Slam titles and 16 overall titles:
1 US Open

1 French Open

1 Australian Open
With a total net worth of just $19 million, he is not one of the richest tennis players ever. His biggest brand endorsements to date include Yonex, JetCraft, Evian, Rokit, Swiss Education Group, and so on.
11. David Ferrer — $31,483,911
(Source: Business Insider)
David Ferrer is one of the most popular Spanish players in the world, greatly overshadowed by Rafael Nadal, of course. 
He started focusing hard on his tennis career as a teen, became a professional tennis player in 2000, and later joined the list of the top tennis players.
So far, Ferrer has not won any Grand Slam titles. The competition is simply too strong, considering the Big Four he has to compete against. However, he managed to win 20 professional titles overall and sign several profitable sponsorships. 
Some of the brand labels you can see on his jerseys include Lotto Sport, Bovet, Peugeot, Segurija, and so on. 
12. Andre Agassi — $31,152,975
(Source: Stadiumtalk)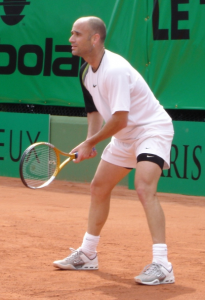 Andre Agassi is another retired tennis player who competed professionally roughly between the late 1980s and the early 2000s. During that time, he and his compatriot Pete Sampras absolutely dominated the men's tennis rankings. 
Here's the scoop:
He is best remembered for his career Golden Slam accomplishment. Namely, he managed to win all four of the tennis Grand Slams: 
2 US Open

4 Australian Open

1 French Open 

1 Wimbledon. 
Today, Andre Agassi has a net worth of $175 million. He can be pretty content with that hefty sum, given that he had to retire early due to numerous back problems. 
13. Petra Kvitová — $29,883,061
(Source: Stadiumtalk)
The Czech star would have probably been a lot closer to the position of the highest-paid tennis player, had it not been for a horrific injury she sustained in 2017. 
Here's what happened:
A robber entered her house and injured her left hand, which is her dominant hand. After that, she faced a lengthy recovery during which her position in the women's tennis rankings dropped.
In 2017, after the attack happened, she finished 33rd on the money list, which is the first time she had been out of the top 10 in eight years. 
Petra Kvitová's list of endorsements includes world-renowned brands such as:
L'Occitane

ALO Diamonds

Tag Heuer

Nike

Wilson

UniCredit

Steilmann
14. Victoria Azarenka — $29,760,163
(Source: Scmp.com)
At number 14 on our list is the best Belarusian female player, Victoria Azarenka. Like the majority of other players on this list, she started playing tennis at a young age and managed to become the world's junior number 1. 
Apart from winning the Australian Open twice, she also managed to reach the quarterfinals of the French Open. In 2012, she added a bronze medal at the Olympics to her long list of tennis accomplishments. 
She is worth almost $30 million, which comes from Grand Slam prize money and rewards from other titles.
Her biggest endorsements came from brands such as Nike, Wilson, Esurance, Citizen, and Red Bull. 
15. Simona Halep — $29,677,869
(Source: Business Insider)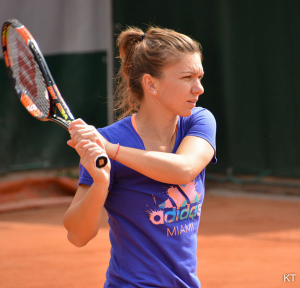 Simona Halep is just 28 years old, which makes her the youngest player on this list. That means she has nearly a decade to increase her wealth and further improve her tennis rankings. 
Even though she is relatively young, she already has two Grand Slam titles, the 2018 French Open, and the 2019 Wimbledon. In addition, she has other 18 titles which have brought her close to $30 million in earnings. 
So far, the Romanian has signed a number of sponsorship deals, some of which include Nike, Adidas, Lacoste, Wilson, Vodafone Romania, Rexona, and so on. 
16. Tomas Berdych — $29,369,723
(Source: Stadiumtalk)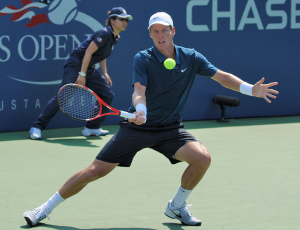 Tomas Berdych is one of the rare players on this list who has never won a Grand Slam title. However, there is little time for this to change, as he is 34 years old right now. 
Nonetheless, he managed to snatch 13 titles overall, which has brought him close to $30 million in earnings. 
Now:
He might not be the richest tennis player in 2019, but he still has a total net worth of $16 million. Therefore, we'd say that he is pretty much set for the future. 
Some of his most lucrative sponsorship deals to date include H&M, Adidas, and Hydrogen. 
17. Angelique Kerber — $28,263,838
(Source: Scmp.com)
Angelique Kerber is one of the most accomplished German professional tennis players and one of the highest-paid female tennis players. She used to be the world's number one for a short period of time and has managed to win three Grand Slam tournaments so far:
1 Australian Open

1 Wimbledon

1 US Open
Everyone is waiting for her to achieve the Career Golden Slam by winning a French Open. But even if she doesn't, she can be happy with what she has accomplished so far. 
What's more:
She is loved and respected both on and off the court. In 2017 alone, she managed to earn $12.6 million in total, which made her second overall among all female athletes. 
Her biggest sponsorship deals include Adidas, Yonex, Generali, SAP, Rolex, bareMinerals, and Slim Secrets. 
Conclusion
If you want to play sports and earn a ton of money, soccer might be the obvious choice. However, as you can see, there is a lot of money to be made in tennis as well. 
At the moment, this fact is most clear to the likes of Novak Djokovic, Roger Federer, Rafa Nadal, and Serena Williams. Among them, Novak is the highest-paid tennis player in the world right now, whereas Serena carries that title in female tennis. 
Did you favorite tennis player make the list? Let us know in the comments below.
Sources:
1. Business Insider
2. Statista
3. Scmp.com
4. Independent.co.uk
5. Aol.com
6. Business Insider
7. Independent.co.uk
8. Independent.co.uk
9. Statista
10. Scmp.com
11. Business Insider
12. Stadiumtalk
13. Stadiumtalk
14. Scmp.com
15. Business Insider
16. Stadiumtalk
17. Scmp.com