If you know anything about the American National Football League, you're probably aware that the numbers associated with NFL team values are pretty steep. The best teams in the league are worth billions, which accounts for the players' values and revenues, stadium value, and investment in the team. 
Now:
This doesn't come as a surprise to anyone, considering that football is by far the most popular sport in the US and some parts of Asia.
Because of that, it is every American college kid's dream to be picked to play in the NFL, represent their official college team, and reach stardom afterward. 
Here's the scoop:
Below is our list of the 13 most valuable NFL teams, which we compiled using several reliable sources such as Forbes, Investopedia, Statista, and more.
Let's pay some closer attention to these NFL franchise values and see why these teams have so many zeros next to their names.
1. Dallas Cowboys – $5.5 Billion
(Source: Forbes)
The Dallas Cowboys have proved to be one of the best investments in the history of the sport. The team was acquired by Jerry Jones in 1989, at the cost of $140 million. Today, Jerry Jones is still the owner, and the Dallas Cowboys are worth a mind-boggling $5.5 billion. 
The team's revenue in 2019 was $950 million, which is a 10% increase from last year's. That is just one of the things that makes them the most valuable NFL team.
The team's most valuable player is definitely Dak Prescott. He plays as a QB and is just 26 years old right now. But that doesn't stop him from being one of the best quarterbacks in the team's history.
The Dallas Cowboys also have one of the biggest sponsorship revenues, from brands such as Ford Motor, Dr. Pepper, PepsiCo, MillerCoors, and others. 
The Cowboys are the richest NFL franchise also because they have one of the highest revenues from renting out their stadium for concerts and other events not related to sports. 
2. New England Patriots – $4.1 Billion
(Source: Investopedia)
The New England Patriots are in the second position on our list, as their value has increased by 8% in 2019, reaching a total of $4.1 billion. Even though that is a lot of money, it is still $1.4 billion behind the number one, the Cowboys.
Despite being second when it comes to NFL team worth, they managed to win the Super Bowl LIII (2019) championship. In total, they've appeared in 11 Super Bowls so far and won 6 of them, which is a pretty good score. 
Their most expensive player at the moment is Tom Brady, with a cap hit of $21,500,000. In the second place, we have Devin McCourtney with a cap hit of $13,450,000. That's much lower than his highest-paid teammate, but still pretty insane.
The New England Patriots' NFL valuation has skyrocketed since 1994 when they were bought for $172 million by their current owner, Robert Kraft.
3. New York Giants – $3.9 Billion
(Source: CBS News)
The New York Giants, also known as "G-Men" and "Big Blue," has made it to the third position after an 18% increase in value in 2019. They are now worth an impressive $3.9 billion and are also one of the more successful teams in the sport. 
Interestingly, the New York Giants were established in 1925 for just $500 by Tim Mara. Today, they are led by John Mara, Tim's grandson. So, they have stayed in the family the whole time.
Their highest-paid player in 2019 is Eli Manning, followed by Janoris Jenkins. The former is a quarterback, whereas the latter is a cornerback.
The New York Giants' stadium is the famous MetLife Stadium/Arena, which has a capacity of 82,500. It is commonly used for events other than NFL games, which increases their NFL team revenue.
4. Los Angeles Rams – $3.8 Billion
(Source: CBS Sports)
The Los Angeles Rams are unstoppable both on and off the field. Their estimated worth has grown massively from $1.45 billion in 2015 to $3.8 billion in 2019. They have seen a huge 19% increase in the previous year alone. If they continue at the same pace, they might reach the third position next year.
NFL team values are greatly influenced by the size and value of their stadiums. The Rams have a grand opening of their $5 billion stadium in 2020, which is guaranteed to help them reach the magical $4 billion mark in the near future.
Even though the Rams won their last Super Bowl in 1999, they are still one of the most popular teams in the USA. Their most expensive player in 2019 was Aaron Donald, with a total salary of more than $17 million.
5. San Francisco 49ers – $3.5 Billion
(Source: Statista)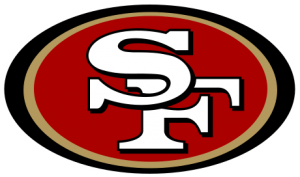 The San Francisco 49ers improved their standing on our NFL team values list from last year. They overtook the Washington Redskins and now hold the fifth spot after a 15% spike in their total value. The team is now worth $3.5 billion, which is the highest in their history.
The San Francisco 49ers play at Levi's Stadium, which is one of the biggest in the world. It has a capacity of 68,500, which can be expanded to 75,000. That allows the team to significantly increase their revenue. 
Other events than Super Bowl that take place at Levi's Stadium include WrestleMania, Ice Hockey, Soccer, and College Football. 
The San Francisco 49ers are one of the highest-paid NFL teams thanks to Jimmy Garoppolo, who is their most expensive player at the moment. As you can expect, he is a QB.
6. Chicago Bears – $3.45 Billion
(Source: Investopedia)
The Chicago Bears tread close behind the San Francisco 49ers with a team value of $3.45 billion. Their value grew by 19% in the previous years, which is a pretty big success. 
They also have one of the highest revenues in the league. In 2019, they are expected to make a total of $453 million, which is a $22 million increase compared to the previous year. 
They can thank for that both their sponsorships and their high-grossing stadium. The biggest sponsors that increase their NFL team valuations include Under Armor, Miller Lite, Xfinity, Ford, and others. 
The Chicago Bears' three most valuable players right now are Allen Robinson, Kyle Fuller, and Khalil Mack.
7. Washington Redskins – $3.4 billion
(Source: CBS Sports)
It seems 2018 was not a good year for the Washington Redskins. They fell from the fifth position to seventh, ending up behind the 49ers and the Bears. 
However, that does not mean that their value has dropped. On the contrary, their total value increased by 10%, reaching $3.4 billion. Yet, there were many more successful teams they had to oppose.
However, as we know, the NFL franchise values are most influenced by their stadiums. It's good news then that Redskins are planning to build a new stadium in the near future. If that happens, they might go back to fifth place or do even better.
Even though they haven't been the most successful team recently, they are expected to earn $493 million in revenues at the end of this year.
8. New York Jets – $3.2 billion
(Source: CBS News)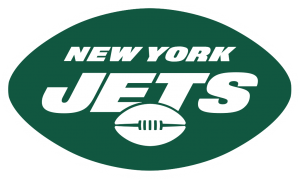 The New York Jets are the eighth richest NLF franchise overall, but they are the second most valuable in New York. They share the MetLife Stadium with the New York Giants, their big rivals. 
The team was bought by Woody Johnson in 2000 when it was worth just $635 million. Today, he co-owns it with his brother, Christopher Johnson, and the team is worth a total of $3.2 billion. That's quite a success.
Some of their more notable sponsors and partners include Avocados from Peru, Bethpage Federal Credit Union, 888.com, MGM Resorts, and others. 
In 2019, their total Cap Allocations for team salaries are $163,321,268. At the moment, they have 70 signed players.
9. Houston Texans – $3.1 billion
(Source: Statista)
Unfortunately for the Houston Texans, they have a pretty strong in-state rival—Dallas Cowboys. It seems they will never have higher NFL team values than the Cowboys, at least in the near future. 
Nonetheless, it's still admirable that they rank so highly with such a strong competitor. Since 2014, their total value increased by $1 billion, which is quite impressive. In 2019 alone, their value increased by 11%, reaching $3.1 billion. 
The Texans are also one of the youngest teams in the NFL. They were established in 1999 and played their first professional season in 2002.
Sadly, Bob McNair, the founder of Houston Texans, died in 2018. The team is now 80% owned by his wife, Janice McNair.
10. Philadelphia Eagles – $3.05 Billion
(Source: Investopedia)
The tenth position on our list of the most valuable NFL teams goes to the Philadelphia Eagles. They've earned it with hard work, thanks to their projected revenue in 2019 of $482 million. 
Just like the Houston Texans, their entire franchise value has grown by $1 billion since 2014. And in 2019, their valuation increased by 11%.
The Philadelphia Eagles were established in 1993, as a replacement for the defunct Frankford Yellow Jackets. Judging by their numbers and earnings, it seems that the Eagles are doing much better. Especially so after they were bought by Jeffrey Lurie in 1994 when this NFL team's worth was just $185 million. 
Today, some of their most notable and most costly players include Brandon Brooks, Fletcher Fox, and Malcolm Jenkins. Together, they earn more than $35 million in total. 
11. Denver Broncos – $3 Billion
(Source: Forbes)
The Denver Broncos are in a pretty tough situation right now. Their former owner, Pat Bowlen, died this June. He bought the franchise in 1994 for just $78 million and made it what it is today—an NFL behemoth worth $3 billion.
Right now, it is still unclear who the team's next owner will be. However, that did not stop the Broncos to increase their NFL valuations by 11% this year alone.
Their stadium used to be called the Mile High Stadium, but they sold the naming rights in September 2019 to Empower Retirement. Therefore, for the next 21 years, the Broncos stadium will be called Empower Field at Mile High. 
12. Oakland Raiders – $2.9 Billion
(Source: CBS News)
The Oakland Raiders are the biggest surprise on our NFL franchise values list! They are expected to move to a new stadium being built in Las Vegas, which caused their value to skyrocket by a massive 20% in 2019. 
The new stadium is expected to open in 2020, which will be just in time for the next NFL season. This new stadium is expected to have a capacity of 65,000, but there is also a possibility for expansion to up to 72,000.
The new stadium is going to further increase their annual revenue, as it will be located in Las Vegas, which is a much more attractive location for concerts and other events. Who knows, one day they might become one of the three richest NFL teams.
The Raiders' most expensive player at the moment is Derek Carr who also significantly improves the team's standings. 
13. Green Bay Packers – $2.85 Billion
(Source: Statista)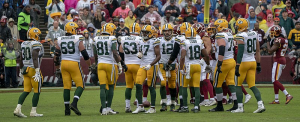 Last but not least are the Green Bay Packers. Their value jumped from $2.63 billion to $2.85 billion in a year, which is a 9% increase. 
This year, they continue to thrive, considering that they achieved a revenue of $456 million in 2019. 
What's unique about them is that they are the only NFL team that is not owned by a single private owner. Instead, they are owned by a group of shareholders. 
Nonetheless, it seems that they are doing a good job since they are doing better and better in NFL franchise valuations.
The team also receives a significant amount of money from their sponsors. The most renowned ones include Concordia University, U.S. Cellular, Microsoft, Uber, and others. 
Conclusion
One of the ways in which we can see why football is the most popular sport in the US is by looking at the NFL team values. 
And the figures are fantastic:
Some of these franchises are worth more than the entire annual budgets of certain countries! 
We've shown you the 13 most valuable teams at this moment, but the list is likely to change in the near future, so watch this space!
Are you excited to see some of the franchises on this list? What do you think the ranking will look like a few years from now? We'd love to head your opinions.
Sources:
1. Forbes
2. Investopedia
3. CBS News
4. CBS Sports
5. Statista
6. Investopedia
7. CBS Sports
8. CBS News
9. Statista
10. Investopedia
11. Forbes
12. CBS News
13. Statista