Neymar is known as the new Pelé for a good reason. He is still a relatively young player that has achieved more than most other footballers in the same amount of time. Therefore, it does not come as a surprise that he is the subject of the most expensive football transfer in the history of the sport. 
The incredible Neymar stats that we have collected below will tell you why Neymar is one of the best footballers on the field right now. There are more than 58 hard-to-believe facts and stats, so you'll surely find some that you didn't know about, even if you're already a big fan.
Ultimate Neymar Stats:
Neymar date of birth:

February 5, 1992

Neymar weight:

68 kg

Neymar height:

1.75 m

Neymar total goals scored:

242

Neymar net worth:

$185 million

Neymar weekly salary at PSG:

$760,000

Neymar total number of appearances:

397

Neymar most expensive transfer:

$240,000,000

Neymar total number of titles:

32

Neymar number of teams played for:

3
1. At 19 Years Old, Neymar Helped Santos Win Its First Continental Double Since 1963
(Source: Boomsbeat)
Neymar began his football career at 11, joining Santos's junior team. 
In 2003, Neymar joined the Santos Academy where he honed his skills.

Eleven

Neymar's goals

made him the top scorer at the 2010 Copa do Brasil tournament.
Neymar made his professional debut at Santos when he was 17 years old.
He helped the team win a total of four titles during his stint.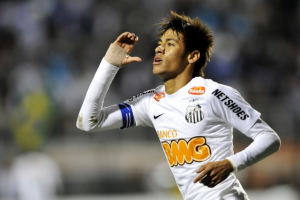 Neymar began his football journey at a very young age by playing futsal. That's the same way most Brasilian players start since football is a part of their identity from a very young age. 
When he grew and developed his skills sufficiently, he started playing with a local club called Portuguesa Santista. That's where he would be noticed as an incredibly talented player. 
After that, Neymar joined Santos in 2004 and by the age of 15, he was already in the lineup for the 2008 Copa São Paulo. From thereon, Neymar's career stats only became better. 
In 2011, Neymar achieved a lot, including winning the Copa America and being named the best player of the Brazilian Championship. 
However, his biggest achievement at Santos was scoring six goals, which helped the team win their first Copa Libertadores titles since the era of Pelé.
2. Several European Clubs Missed Their Chance to Sign Neymar
(Source: Ohmygoal)
The scouts at Santos noticed

Neymar's highlights

at the age of 11 and almost lost him to a bid from São Paulo FC.
Neymar had a release clause of $25 million signed more than a year before his senior debut.
After signing as a professional with Santos, the release clause on his head jumped to $50 million. 
West Ham made a $15.5 million bid for Neymar in 2010 but were immediately turned down.
Real Madrid missed their chance to sign Neymar as well. When he was 14 years old, he flew to Spain, but Santos offered more to keep him in Brazil.
Chelsea was also considering signing Neymar at this time but their $35 million offer was rejected.
Neymar was a highly desired footballer from a very young age. His talent was obvious and nobody had any doubts that he would achieve the success and fame that he enjoys today. 
Several major European clubs, including West Ham, Real Madrid, and Chelsea offered serious money to sign him after seeing the best of Neymar's career goals. However, the officials at Santos refused those offers. Those were quite brave decisions at the time as you never know which way the trends in football will go. 
The biggest of these offers was Chelsea's, which was $35 million in a bid to sign Neymar straight away. Neymar's father and Luis Álvaro de Oliveira Ribeiro decided to turn the offer down and instead prepared a special career-plan for Neymar to help him reach stardom. 
This included English and Spanish lessons, special physical preparations, a special diet to help him gain weight, and a wealth-management team. 
3. In 2013, Barcelona Paid $95M to Santos to Sign Neymar
(Source: BBC)
One of the most impressive

Neymar stats

shows he was involved in 164 goals in the 186 games he played for Barcelona.
Since his move to Barcelona, he became the most fouled player in Europe — a total of 431 times. It seems that his opponents could not find another way to stop him.
Neymar holds the record for the most penalties won by a Barcelona player in La Liga. His score is 15. 
The young Brazilian attempted 271 dribbles in the 2016/2017 season, 168 of which got him past his opponents.
Neymar won the Spanish Cup three times in a row with Barcelona, between 2014 and 2017.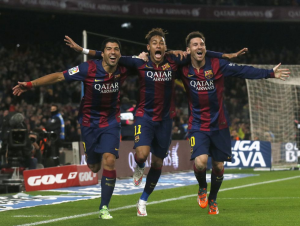 After several unsuccessful and timid offers from multiple top European clubs, Barcelona finally managed to secure Neymar on their team for an impressive sum of $95 million. Looking back, that seems to have been one of Blaugrana's best decisions ever. 
Neymar spent a total of 15,342 minutes on the field wearing Barcelona's jersey. That translates to 186 total appearances and 105 goals scored. 
Apart from goals, he also dominated the field when it comes to assists, participating in 76 more goals that helped Barcelona stay at the top. 
Most of the time, Neymar's position is left-winger, but he is famous for being able to play in other positions as well, including right-winger, center-forward, and attacking midfield.
During his time at Barcelona, he won the Champions League once, the Spanish Championship twice, the Spanish Super Cup once, the Spanish Cup three times, the Fifa Club World Cup once, and the UEFA Supercup once.
4. Neymar Left Barcelona and Joined PSG in 2017 for a Record Transfer Fee of $240M
(Source: Aljazeera)
So far,

Neymar's

total

goal

count is 67 in 77 appearances for PSG. 
He has contributed to more than 100 goals in less than four full seasons at PSG.
The Brazilian is the Ligue 1's second-top scorer, just one goal behind Wissam Ben Yedder.

Neymar is a two-time French Champion and one time French Cup Winner with PSG.

He helped PSG win the French League Cup in 17/18 by scoring a goal in the quarter-finals.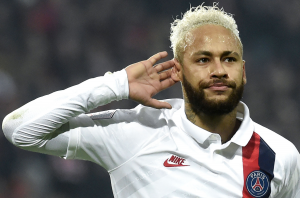 After spending four seasons at Barcelona and winning 8 titles and 1 treble, Neymar's Barcelona stats looked good enough that he decided that it was time to move on. He was looking for another challenge and for a chance to prove that he is able to play equally well in a new environment. 
The result of this wish is the most expensive transfer in football history. PSG was willing to pay $240 million for Neymar, and so the young Brasilian player moved to France in 2017. 
Thus far, his career in PSG is more than bright. He has scored almost 1 goal per game and there is a good chance that he will pass Wissam Ben Yedder and become Ligue 1's top scorer this season. 
Neymar's PSG stats also show that he won everything that could be won with the team in a very short time. It seems that he is now hungry to secure more titles, so he is in the process of negotiating a return to Barcelona and his old teammates.
5. Neymar Scored the Goal That Helped Barcelona Win the Champions League in 2015
(Source: Washington Post)
Neymar scored the third goal against Juventus that secured Barcelona's win in the 2015 Champions League final.

Two of

Neymar's goals

against Bayern Munich in the semi-finals of the 2015 Champions League led to the final result of 3:2. 
He played the full 90 minutes in 9 out of 12 games during the 2014/2015 Champions League competition. 
Neymar has completed 178 take-ons in the Champions League wearing Barcelona's jersey between 2013/2014 and 2016/2017.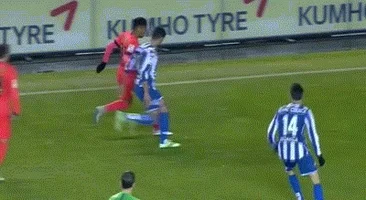 One of Neymar's biggest dreams (and the dream of any professional football player) is to win the Champions League. It is the ultimate European competition, which only the best teams on the old continent can enter. 
Neymar's skills and goals finally led him to do it with Barcelona on June 7, 2015. Not only that, but he scored the third and decisive goal against Juventus, the previous champion. 
He shook the net in the overtime, crushing any chance Juventus might have had to finish the match with a tie and get a second chance later on. 
Not only did he contribute in the finals, but he also helped Barcelona reach the final match. He scored a total of 10 goals, spent 1,025 minutes on the field, and earned just one yellow card, which allowed him to be side by side with his teammates during 12 matches. 
Neymar's goals for Barcelona were nicely rewarded, earning an average salary of more than $40 million a year in La Liga's number one club.
6. Neymar Is a Two-Time Top Scorer and One-Time Footballer of the Year
(Source: Transfermarkt)
Neymar stats

show he has achieved much more than Cristiano Ronaldo at the same age. The only area where Ronaldo is still superior is with his Ballon d'Or count.
Neymar scored 39 goals in 51 appearances during the 2014/2015 season. 
He is a one-time Olympic gold medalist, winning gold with the Brazil Olympic Team in 2015/2016.
In 2011, he added the Under-20 South American Championship trophy to his name as well. 
He also won the Confederations Cup in 2013 with Brazil, his national team. 
Neymar is without a doubt one of the top three world's best football players at the moment. Even though some still argue this fact, he has done a lot in his long professional career to prove this. 
By now, Neymar Jr.'s biography includes three teams — Santos, Barcelona, and PSG, where he still plays. He has won club trophies and individual awards with all three. 
Some of his most valuable personal achievements are being a two-time top scorer and a one-time footballer of the year.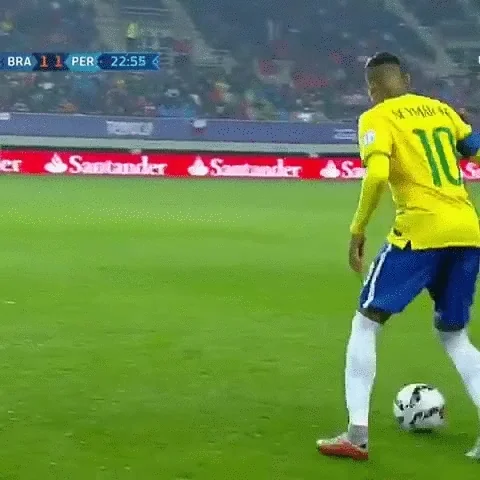 He was the 14/15 UEFA Champions League's top scorer after rattling the net a total of 10 times. He was also named the top scorer in 11/12 during the Copa Libertadores when he scored 8 goals. Not surprisingly, he won both of these competitions with his teams. 
In 2011, he was also dubbed the Footballer of the Year after all of the achievements he has added to his name during this year. Sadly, Neymar Jr.'s stats still do not list a Ballon d'Or for his efforts, which we hope will change in the seasons to come.
7. Neymar Is the Third-Highest-Paid Athlete in the World Earning $105M
(Source: Forbes)
Neymar earns an annual salary of $40 million a year playing for the French side PSG. 
His 5-year contract with PSG, valid through 2022, is worth a total of $350 million.
Neymar is the second most popular athlete on social media with more than 200 million followers combined on Instagram, Facebook, and Twitter. 
He paid a $1.2 million fine in 2016 for avoiding to pay taxes. 
Neymar is a very popular brand ambassador and earns $30 million a year from endorsements. 
Being one of the best footballers in the world comes with a pretty fat paycheck. According to Forbes, Neymar is the third highest-paid athlete in the world. He earns around $105 million annually, which comes from both his football salary and from endorsements. 
He is just 28 years old, but Neymar's best goals have already been rewarded with a net worth of close to $200 million. Neymar is famous on a global scale, so it does not come as a surprise that numerous brands want him as their ambassador. 
His biggest sponsorship contracts include those with Nike, Red Bull, McDonald's, TCL, MasterCard, Gillette, Electronic Arts, DAZN, and Beats Electronics. He earns $30 million a year from all of these combined. 
He does not often flash that money around, though he does like to throw lavish parties and call his celebrity teammates as guests. His Instagram profile shows some of them.
8. Neymar Scored 19 Goals in 20 Appearances During His First Season at PSG
(Source: Transfermarkt)
So far,

Neymar's highlights

include spending 6,684 minutes on the field wearing PSG's blue and white jersey. 
On March 3, 2018, Neymar suffered a metatarsal fracture which put him out of the game for six and a half months. 
During his second match after recovering from the injury, he scored a hat-trick against Belgrade's Red Star. 
His value has dropped for the first time in 2019 since the beginning of his professional career, from $180 million to $160 million.
When Neymar joined PSG in 2017 for a hefty fee of $240 million, everybody expected him to do a lot to justify that fat paycheck. He did exactly that, scoring 19 goals in 20 appearances in Ligue 1 during his first season with the team. 
In total, Neymar scored 28 goals in 2018 and clocked 30 appearances. He also made 16 assists, which means he participated in almost 45 goals in just one season. That's pretty impressive. 
However, one season later his market value has started dropping amid talks about a return to Barcelona, the injury caused by a metatarsal fracture, as well as rape allegations, which turned out to be false. 
It remains to be seen what the following season has in line for him, but experts believe that his market value will rise and he will probably add a few more titles to his name.
FAQ
Q: Which football club does Neymar play for?
A: At the moment, Neymar plays for Paris Saint-Germain.
Q: How many goals has Neymar scored in his career?
A: Neymar has scored a total of 242 goals in his career so far.
Q: How much does Neymar earn a year?
A: According to Forbes, Neymar earns around $105 million a year. That includes both his football salary at PSG and endorsement revenue.
Q: Who are Neymar's biggest Sponsors?
A: Neymar's biggest sponsors include brand names like Nike, Red Bull, McDonald's, TCL, MasterCard, Gillette, Electronic Arts, DAZN, and Beats Electronics.
Q: What is Neymar's biggest achievement?
A: According to the complete Neymar stats so far, his biggest achievement is winning the Champions League with Barcelona in 2015.
Sources
1. Boomsbeat
2. Ohmygoal
3. BBC
4. Aljazeera
5. Washington Post
6. Transfermarkt
7. Forbes
8. Transfermarkt
9. GIF Sources – Giphy