Sports teams generate a lot of money through sponsorships, prizes, television rights, stadium revenues, and so on. It is not uncommon for the most valuable sports teams to be worth billions of dollars, as you will see in a short while.
For the National Football League and Major League Baseball, the media rights deals have become the main source of income in recent years.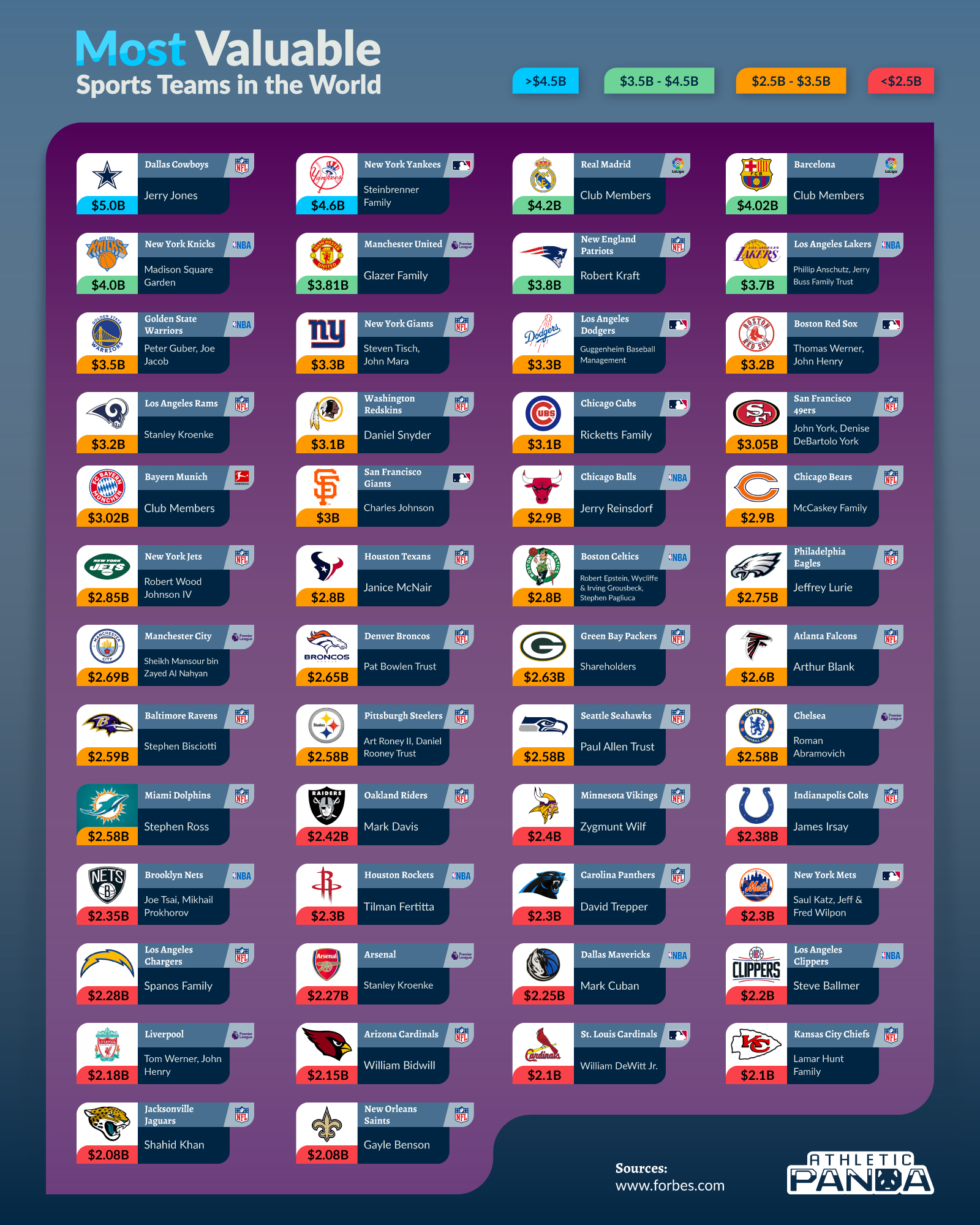 Despite the fact that soccer is the most popular sport globally, the NFL takes the lead when it comes to raw profits.
In this article, we'll show you the 13 most valuable sports franchises, ranked from highest to lowest. 
Some of these sports teams will certainly come as a surprise. Let's lose no more time and move on to the number one on our list.
1. Dallas Cowboys, $5 billion (NFL)
(Source: Forbes)
Dallas Cowboys are still the kings of the world's sports scene when it comes to finances. This year is the 12th in a row that the Cowboys are finishing on the number one position.
They are by far the most valuable franchise, considering they are the only team with more than $5 billion on their balance.
Since 2018, their balance has grown by 4%, which is huge – we are talking about billions, after all. Their operating income is around $365 million dollars, which they achieve through a variety of income sources. 
One of the reasons Dallas Cowboys are doing so well financially, even though they haven't won a Super Bowl since 1995, is that they are the first team to have partnered with a casino when the league changed the rules.
The value of the deal with WinStar casino is not publicly known, but it is definitely one of the reasons why Dallas has the richest team in the world.
2. New York Yankees, $4.6 billion (MLB)
(Source: Investopedia)
New York Yankees have been on our top 10 list for a fourth consecutive year. With $4.6 billion in the bank, they have little chance to catch up with or surpass the Dallas Cowboys. However, they are still number one when it comes to the most valuable MLB teams.
The Yankees' 1-year change in value is even more spectacular than that of their main opponents. Since last year, they have achieved a 15% increase, which is by far the most of any on this list. That allowed them to jump from number 5 in 2018 to number 2 in 2019.
Their main source of income comes from broadcasting rights. Annually, they earn $712 million from selling broadcasting rights. That's more than $200 million more than the Dodgers, who are their closest competitor in this regard.
That explains why their team value has skyrocketed.
3. Real Madrid, $4.24 billion (Soccer)
(Source: Business Insider)
As we have already mentioned, even though soccer tops popularity charts, it does not top the world's revenue charts. 
Nonetheless, Real Madrid's net worth amounts to $4.24 billion, which makes this famous Spanish soccer team quite competitive.
Real Madrid is also the first team on this list that does not have a private owner. Instead, it is owned by club members. 
Apart from massive broadcasting deals they sign each year, one of Real's highest sources of income is their latest deal with Adidas, which is in place until 2028. This deal alone is worth $113 million a year.
4. Barcelona, $4.02 billion (Soccer)
(Source: Fox Business)
One thing that will surprise you about Barcelona is that their operating income last year was negative. They lost around 1% of their total value, or $37 million. 
Even with such bleak results, they are still one of the most valuable football teams in the world, taking the fourth position overall on our list.
Barcelona's captain is Lionel Messi. He is the world's second-highest-paid footballer, just behind Cristiano Ronaldo. 
In 2016, Barcelona signed a hugely successful and expensive sponsorship deal with Nike, which is allegedly worth around $175 million a year and will run until 2027-28.
Apart from that, Barcelona is currently renovating their stadium, which should end up costing them around $650 million. The modernized stadium is expected to bring in additional ticket revenue.
5. New York Knicks, $4 billion (NBA)
(Source: How Much)
Basketball is one of the most popular sports in the world, so it is expected to have quite a few NBA teams on this list. The first one of these in terms of team valuations is the New York Knicks.
The Knicks have been the NBA's most valuable team for the second year in a row, with an estimated value of $4 billion. That's an 11% jump from 2018, which is a massive step forward.
New York Knicks have some of the NBA's best players in their roster. These include RJ Barrett, Reggie Bullock, Wayne Ellington, Taj Gibson, Marcus Morris Sr. and the likes. That partly explains their position on this list. 
The team is owned by the Madison Square Garden Co. enterprise, which gives them access to their own landmark arena and television network.
6. Manchester United, $3.81 billion (Soccer)
(Source: Statista)
Manchester United, at least to soccer fans, is the biggest disappointment of 2019. Back in 2011 and 2012, Manchester topped the lists of the most valuable sports teams. However, from 2018, their value has been down 8%, which lands them in the 8th position this year.
However, sports fans and experts are not worried about the future of the team. They are known to be masters of generating commercial income. They do it mostly by signing valuable sponsorship deals and selling broadcasting rights for hundreds of millions of dollars. 
For example, in the season 2015/2016, Manchester United signed a sponsorship deal with Adidas, which is worth more than $1 billion dollars.
That certainly helped ramp up Man United's net worth of $3.81 billion.
7. New England Patriots, $3.8 billion (NFL)
(Source: 90min)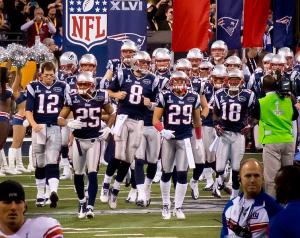 We're back to the National Football League with the New England Patriots, who have a net worth of $3.8 billion. That is up 3% from 2018, with an operating income of $235 million. 
The Patriots have won the Super Bowl three times in the last five years (2015, 2017, and 2019) but they are still nowhere near the Dallas Cowboys when it comes to the value of NFL teams.
One of the ways this team creates profit from their stadium is through their new Optum Field Lounge. 
This members-only premium club comes with an annual fee of $1,500 and requires a minimum of 2 memberships to be purchased at the same time. Mind you, this price does not include the cost of season tickets, which need to be purchased separately.
8. Los Angeles Lakers, $3.7 billion (NBA)
(Source: The Delite)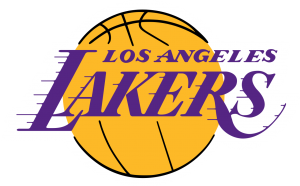 Everybody knows about the Los Angeles Lakers, regardless of whether they are NBA fans. Therefore, it does not come as a big surprise that they are one of the most valuable sports franchises in the world.
The entire team and all of its assets are estimated at around $3.7 billion, which is as much as 12% more than in 2018. It seems like the owners of the team (Jerry Buss Family Trusts and Philip Anschutzare) are doing a good job. 
The Lakers seem to know how to cash out their popularity. In 2012, they signed a massive 20-year contract with Time Warner, worth in excess of $4 billion. 
So far, LA's most expensive sports team has won 16 championships with the likes of Kobe Bryant, Shaquille O'Neal, Kareem Abdul-Jabbar, and Magic Johnson in their roster. 
9. Golden State Warriors, $3.5 billion (NBA)
(Source: The Street)
The Golden State Warriors have every right to use the word "Gold" in their name, considering their franchise is worth $3.5 billion.
The owners of this NBA team, Joe Lacob and Peter Gruber can be happy with this year's results. They achieved a 13% increase in value, compared to 2018, and finished the year with an operating income of $103 million.
The Giants are one of the richest sports teams in the world, partly thanks to Stephen Curry, who is the most expensive player in the NBA.
Another reason why the Warriors can call themselves golden is they have won three of the last five NBA finals, in 2015, 2017, and 2018. 
Next year, their value is expected to increase even further, thanks to their newly opened stadium. The Chase Center is worth $1.5 billion.
10. New York Giants, $3.3 billion (NFL)
(Source: Statista)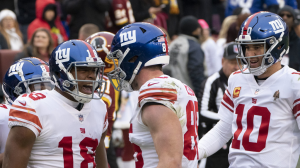 It seems like the NFL is dominating the company of the most valuable sports teams in the world. The New York Giants have a net worth of $3.3 billion and make the 10th position on our list. 
Their situation is unique because they have maintained a status quo since 2018. Their value in 2019 is the same as at the end of the previous year. Their operating income is $149 million.
However, their future prospects are looking good overall. They finished the year 2017 with a loss, after which they sacked the team's head coach and general manager. In 2019, under Pat Shurmur, they are doing better, but still not great. 
Yet, they remain one of the most profitable sports franchises thanks to high-profile sponsorship deals with PepsiCo, Anheuser-Busch InBev, Toyota Motor, Verizon Wireless, Timex, and others.
11. Los Angeles Dodgers, $3.3 Billion (MLB)
(Source: How Much)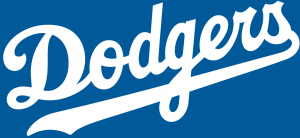 Even though the famed and fabled Los Angeles Dodgers are tied with the New York Giants when it comes to net worth, we've placed them in the 11th position on our list.
In 2019, the team's value is $3.3 billion, after they saw a positive 10% change compared to 2018. Therefore, in 2020, we can expect them to move up and take a better position. 
Last year, the Dodgers were number 14, so this is a big success for them. One of the explanations for this is the fact that they sold 10 of their players and snagged some new ones along the way. That generally greatly affects the sports franchises' values.
Some of the Dodgers' major corporate sponsors include Chevrolet, Coca-Cola, Bank of America, Time Warner Cable, and so on.
12. Boston Red Sox, $3.2 Billion (MLB)
(Source: Business Insider)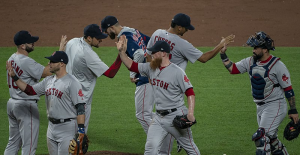 The Boston Red Sox won their ninth World Series in 2018, which gave them a nice boost in revenues for 2019. Compared to last year, their net worth grew 14%, so they're ending the year with $3.2 billion in the can.
The Red Sox stadium, Fenway Park, is a significant source of income for the team. Not only do they earn millions from tickets and sponsors during home events, they also house non-MLB events.
They are one of the most valuable sports teams in the world, also thanks to their long-term deal with the New England Sports Network.
13. Los Angeles Rams, $3.2 Billion (NFL)
(Source: Forbes)
Finally, in the 13th position, we have the Los Angeles Rams, who are tied with the Boston Red Sox at $3.2 billion. 
This year, they achieved a 7% increase in value and an operating income of $68 million. That's not too bad, but it could certainly be a lot better. 
That's exactly what their fans expect to happen next year. Namely, Los Angeles Rams are about to move into a brand-new $2.6 billion stadium, which should cause their net worth to skyrocket in 2020. 
Who knows, maybe it will help them become the most expensive sport franchise in the near future.
Conclusion
Sports are one of the favorite pastimes of billions of people in the world who follow every step their beloved teams make. However, as you can see, sports teams can also be a very profitable investment. 
They generate huge amounts of money through player transfers, sponsorship deals, broadcasting rights, stadium events, and so on.
Now that you know which are the most valuable sports teams, what do you think about the list? Does the ranking of the teams look as you imagined it or are you surprised by some of the positions? 
Let us know in the comments below!
Sources:
1. Forbes
2. Investopedia
3. Business Insider
4. Fox Business
5. How Much
6. Statista
7. 90min
8. The Delite
9. The Street
10. Statista
11. How Much
12. Business Insider
13. Forbes