The popularity of eSports boomed in recent years. We went from gaming casually to pass the time to global tournaments with multi-million-dollar prize pools in no time.
Nowadays, according to research conducted by Green Man Gaming, there are more than 443 million people who watch eSports tournaments on a regular basis. This makes eSports one of the most popular forms of competition out there.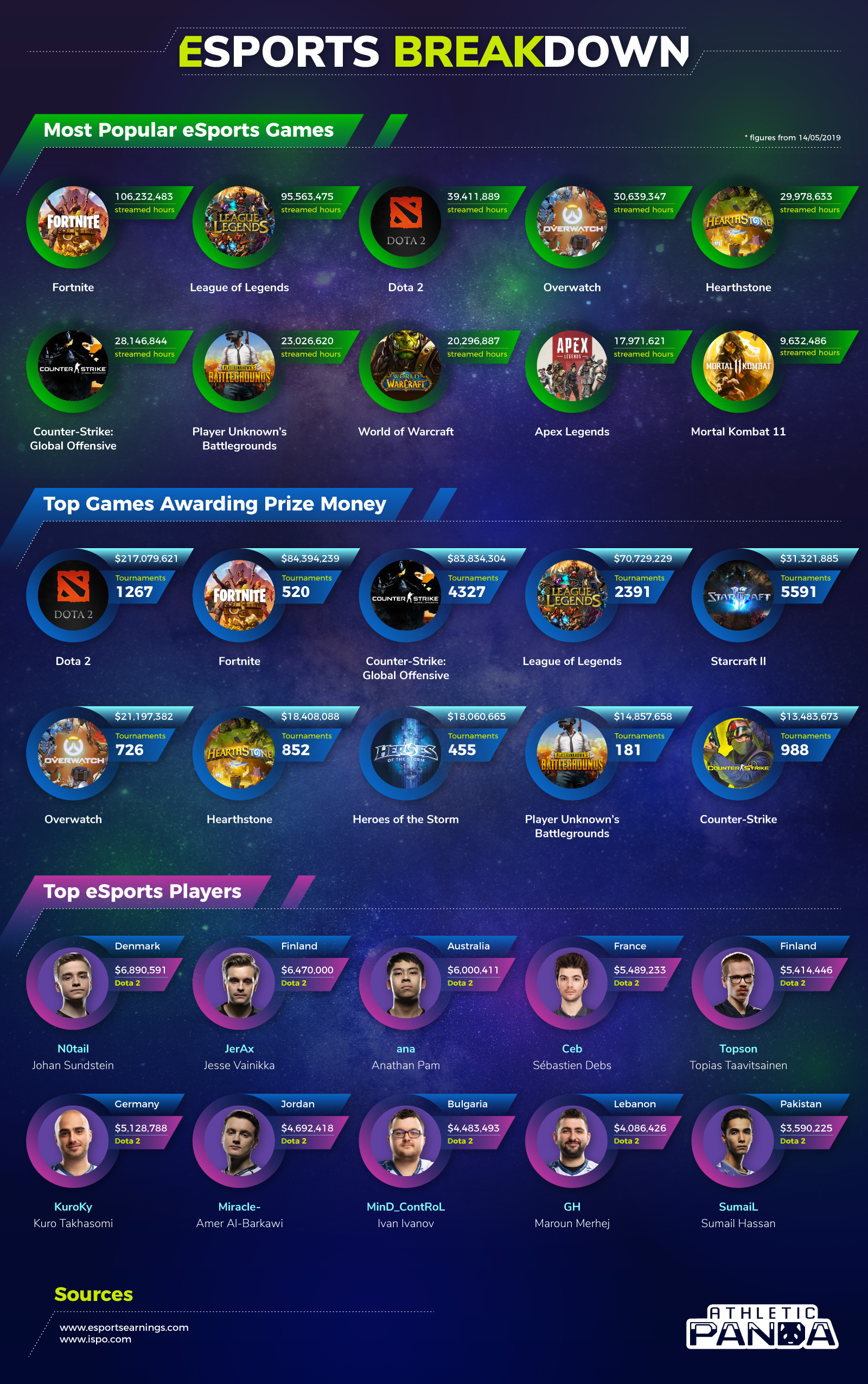 If you're curious to find out more about eSports statistics, the tournaments, prize pools, and the highest-earning players, we've prepared some fascinating facts from the world of eSports, so put your favorite game aside for a few moments and let's dive right in!
Most Popular eSports Games
There are three times more people watching eSports in 2019 than there was in 2012. In terms of popularity, eSports has a bigger audience than American Football & Rugby, and it is projected that by the end of 2022, eSports will become even more popular than baseball.
While there are thousands of video games out there and while a lot of them are played competitively, it is only a handful of games that garner the biggest chunk of eSports viewership.
1. Fortnite
Fortnite is the most popular game by far when it comes to streaming platforms. It was streamed for a total of 106,232,483 hours, and among the most popular streamers are names like Ninja, TSM_Myth, Tfue, and Dakotaz.
The game belongs to the battle royal genre where numerous teams of three fights to come on top and win the whole match as the last team standing. The game is designed for players of all ages, and according to eSports stats from March 2019, more than 250 million people play Fortnite on the regular.
2. League of Legends
The second most-streamed game is League of Legends with 95,563,475 hours streamed. LoL was released in 2009 and has maintained its status as one of the most popular video games ever since.
League of Legends belongs to a MOBA family of games and it features teams of five duking it out and trying to destroy each other's nexus. 
3. Dota 2
While Dota 2 is extremely similar to League of Legends in terms of gameplay, it is not nearly as popular on streaming platforms like Twitch or Mixer. Even though the game was streamed for 39,411,889 hours, which is half the time spent streaming League of Legends, Dota 2 is a major contributor when it comes to eSports popularity.
While Dota 2 doesn't have superstars like Fortnite's Ninja or League's Tyler or Imaqtpie, the game brings hundreds of thousands of viewers whenever there is a major tournament to be played.
In 2019, during The International, which is the biggest Dota 2 tournament, there were more than 1.1 million people watching the finals between OG and Team Liquid.
4. Overwatch
Even though it was released in 2016, Overwatch quickly climbed to the top as one of the most streamed and most-watched video games out there. The game helped boost eSports viewership statistics immensely as it was streamed for 30,639,347 hours.
This multiplayer FPS game most often features two teams of six battling for dominance over numerous maps. Some of the most popular Overwatch streamers are players like dafran, Kephrii, Emongg, and iddqd, to name a few.
5. Hearthstone
The game is always played one on one and while there are tons of popular Hearthstone players from all over the world, it is Thijs, Kripparian, and Dog that continuously have the biggest viewer base whenever they are streaming.
According to eSports statistics, Hearthstone is right behind Overwatch and is placed fifth as the most streamed game with 29,978,633 streamed hours. Unlike many others on our list, Hearthstone is a card game. However, don't let that fool you because the game still requires a ton of skill. Well, and a bit of luck as well!
6. Counter-Strike: Global Offensive
The Counter-Strike franchise has been around since forever, and it always maintained its status as one of the most popular FPS games out there. The game features two teams competing against each other and there are dozens of world-class CS: GO tournaments held every year around the world.
When it comes to eSports stats from May 15, 2019, players have streamed 28,146,844 hours of CS: GO content, and some of the most popular CS: GO streamers include players, such as s1mple, Zeus, and Stewie2K, to name a few. 
7. Player Unknown's Battlegrounds
PUBG became an instant hit the moment it was released back in December of 2017. This was the golden era of battle royale games. The game allows for up to one hundred players to parachute onto an island, scavenge for supplies and weapons, and fight until there's just one team standing.
Players have streamed 23,026,620 hours of PUBG content, and some of the most popular players who stream PUBG are Shroud, Dr. DisRespect, and Summit1g.
8. World of Warcraft
World of Warcraft is the only MMORPG on our list, and it is ranked eighth as the most-watched game with 20,296,887 streamed hours.
While it doesn't have the biggest eSports revenue out there and is not as popular as it once was, WoW's popularity seems to be on the rise again. Namely, just recently Blizzard released WoW Classic and brought in a ton of new and old viewers and players back to the game, making WoW even more popular.
9. Apex Legends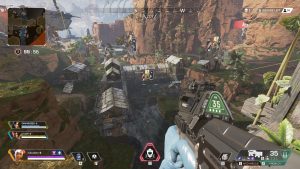 We weren't joking when we said that we are in the golden era of battle royal games, and Apex Legends is the third game of this genre on our list. It is yet another one of the most popular and most-streamed games out there.
Even though it is the newest out of the three battle royal games and was released in 2019, players have already streamed 17,971,621 hours of Apex Legends. Among millions of eSports fans, approximately 50 million people play Apex Legends, and some of the most popular Apex Legend streamers include names like Diegosaurs, aceu, TUFFYtv, and dizzy, all of which continuously bring in a few thousand viewers.
10. Mortal Kombat 11
Mortal Kombat 11 is part of the oldest franchise on our list. It is also the newest game among the most streamed games on our list, being released as recently as April 2019. It is also the only fighting game on our list and, if that's not impressive enough, Mortal Kombat 11 is one of the best-selling games of 2019.
MK11 is an excellent testament to eSports' popularity. It has managed to become one of the most played games out there. In just a few months, players have streamed 9,632,486 of MK11 content. The most famous figures in the world of Mortal Kombat include players like Sonicfox, REO_MK, DestroyerFGC, and JohnnyintheDark.
Biggest eSports Tournaments Prize Pools
When it comes to tournaments and other competitions, eSports are like any other sport. Players are usually part of a bigger organization or a team that is sponsoring them. At the same time, tournaments are also sponsored by various brands, such as PC hardware manufacturers, for example.
As a result, players get to compete in tournaments, where prize pools continuously exceed millions of dollars. It was projected that eSports would make a global revenue of $1,096 by the end of 2019, which is more than MLS or English Championship, for example.
Furthermore, eSports revenue in 2019 alone was approximately $170 million.
With that said, let's check out some of the outstanding stats regarding eSports.
1. Dota 2
While it isn't the most streamed game, Dota 2 is the absolute king when it comes to tournaments and prize pools, and has the biggest share of the eSports market size. Namely, in 1267 tournaments of Dota 2, the total prize was $217,079,621.
The most significant contributor to that number is Dota's International series of tournaments. They are held annually and apart from bringing in millions of viewers, these tournaments garner millions of dollars in prize money.
Check this out:
The International 2015 had a prize pool of $18.43 million

The International 2016 had a prize pool of $20.77 million

The International 2017 had a prize pool of $24.69 million

The International 2018 had a prize pool of $25.53 million
The International 2019 broke all the records and had a total prize pool of $34 million, and the finals between OG and Team Liquid was watched by more than 1.1 million eSports fans on Twitch alone.
However, while Dota 2 stands tall at the top of the list, other games are doing more than alright and also offer impressive prize pools.
2. Fortnite
Across 520 different tournaments, Fortnite had a total prize pool of $84,394,239. Bugha, the player who won the Fortnite World Cup Finals 2019 – Solo, managed to secure $3 million of the $15.3 million prize pool. To put that into perspective, it is more than Djokovic got after winning Wimbledon.
3. CS: GO
CS: GO doesn't have insane prize pools compared to the likes of Fortnite or Dota, for example. there are prestigious CS: GO tournaments being held all the time. With its long history, the game contributed greatly to eSports growth.
In 4327 different tournaments over the years, CS: GO managed to award players with $83,834,304 in prize money.
4. League of Legends
League of Legends is fourth, and it managed to secure $70,729,229 in prize money across 2391 tournaments. Similar to Dota 2, League's biggest prize pools come from their annual championships.
LoL 2016 World Championship had a prize pool of $5.07 million

LoL 2017 World Championship had a prize pool of $4.95 million

LoL 2018 World Championship had a prize pool of $6.45 million

LoL 2019 World Championship had a prize pool of $2.23 million
Even though eSports revenue in 2019 decreased, when it comes to the latest LoL's World Championship tournament, the game is still among the most popular ones. Tournaments such as this one fill the venues they are held in.
5. Starcraft II
While Starcraft isn't streamed as often as other games, it managed to find its place as the fifth most rewarding game in terms of tournament prize money. What's more, there are thousands of tournaments out there — in 5591 tournaments, Starcraft II gave rise to a total prize pool of $31,321,885.
Some of the biggest Starcraft II tournaments include the Intel Extreme Masters series of tournaments. with the biggest one being held annually in Katowice, as well as WCS tournaments.
6. Overwatch
Overwatch is sixth, and in 726 tournaments, the game had a total prize pool of $21,197,382 – impressive, considering the game was released just recently.
While some of the earlier tournaments had prize pools of only several hundred thousand dollars, in 2019, the total prize pool for the Overwatch League – 2019 Playoffs was $3.5 million. This is excellent news for the future of the eSports industry and its growth.
7. Hearthstone
When it comes to Hearthstone, there are numerous tournaments that are held throughout the year. By winning them, players qualify for the most prestigious Hearthstone tournament at the end of the year. It is known as the Hearthstone World Championships, and the one held in 2019 had a prize pool of $1 million.
On a bigger scale, Hearthstone contributed to the global eSports revenue by bringing in a total of $18,408,088 in prize money across 852 tournaments.
8. Heroes of the Storm
Heroes of the Storm is next on our list, and it is the fourth game by Blizzard, alongside Overwatch, Starcraft II, and Hearthstone. Sadly, if you take a closer look at the recent eSports numbers regarding HotS specifically, the game is slowly fading out and there were barely any major tournaments held in 2019.
However, across 455 tournaments held during previous years, HotS managed to get a total prize pool of $18,060,665, and the biggest tournaments such as 2018 Heroes of the Storm Global Championship Finals and 2017 Heroes of the Storm Global Championship Grand Finals had prize pools of $1 million.
9. Player Unknown's Battlegrounds
PUBG is a relatively new game and only 181 tournaments were held so far, which is significantly less when compared to other games on our list.
However, if you take a look at eSports demographics regarding PUBG and the number of people who play and watch the game, it doesn't come as a surprise that in just a handful of tournaments the game managed to secure a total of $14,857,658 in prize money.
10. Counter-Strike
Last but not least is a game that was already featured on our list — Counter-Strike. As we've mentioned before, CS: GO comes from a long franchise of games. The game was bringing in eSports revenue money before it was cool.
Even before the newest expansion was released, there were already 988 Counter-Strike tournaments, which had a combined prize pool of $13,483,673.
Top eSports Players
In 2014, we had around 8,000 professional eSports athletes. Still, for anyone wondering how many eSports players are there in 2019 – we have more than 25,000 aspiring young adults who wish to become crème de la crème of the eSports world.
After all, who wouldn't want to earn millions of dollars by playing video games? Yeah, you read correctly — millions!
While more than 80 players earned $1 million or more by playing video games, it shouldn't come as a surprise that the highest eSports earners are all Dota 2 players. This is especially true if you take into consideration the massive Dota's The International prize pools.
According to the eSports statistics by the Esports Earnings website, the top five players in terms of earnings are all current members of OG. They are also the only players who have managed to win TI twice; they did it in style and won it back to back — in 2018 and 2019.
Player: n0tail

Name: Johan Sundstein

Country: Denmark

Earnings: $6,890,591
Player: JerAx

Name: Jesse Vainikka

Country: Finland

Earnings: $6,470,000
Player: ana

Name: Anatham Pam

Country: Australia

Earnings: $6,000,411
Player: Ceb (FKA 7ckngMad)

Name: Sebastien Debs

Country: France

Earnings: $5,489,233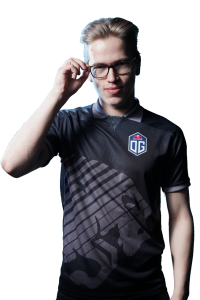 Player: Topson

Name: Topias Taavitsainen

Country: Finland

Earnings: $5,414,446
Player: KuroKy

Name: Kuro Takhasomi

Country: Germany

Earnings: $5,128,788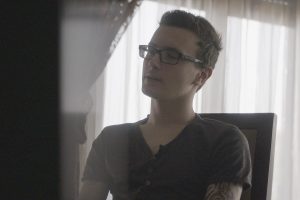 Player: Miracle-

Name: Amer Al-Barkawi

Country: Jordan

Earnings: $4,692,418
Player: MinD_ContRoL

Name: Ivan Ivanov

Country: Bulgaria

Earnings: $4,483,493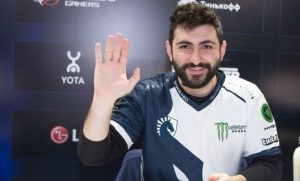 Player: GH

Name: Maroun Merhej

Country: Lebanon

Earnings: $4,086,426
Player: SumaiL

Name: Sumail Hassan

Country: Pakistan

Earnings: $3,590,225
Summary
For anyone curious, if there is money to be made by playing, streaming, or sponsoring eSports events, we can simply let eSports statistics like these do the talking. They are a fantastic way to showcase the popularity and growth of eSports
Currently, the booming eSports industry is worth more than $1 billion dollars, and the number is only expected to grow. More and more companies enter the lucrative eSports market – they are the ones sponsoring eSports tournaments, teams, and athletes.
Sources:
1. Gamesradar
2. Forbes
3. Forbes
4. Influence Marketing Hub
5. Green Man Gaming
6. Twitch Metrics
7. Twitch Metrics
8. The Nerd Stash
9. Statista