NFL is one of the most demanding sports in the world. It is a high-impact sport that puts a lot of strain on the players' bodies. According to Statista, the average NFL career is just 4.44 years for Quarterbacks. After that, most players feel spent and wish to do something else. 
However, there are always those few brave ones who are willing to risk a bit more in order to become legends. Those are the type of players we are talking about today — the 11 NFL players with the longest careers ever. 
Most of these men have spent more than 20 seasons in the sport, some of them even more than 25. Let's check out who they are, how they managed to do it, and what their biggest contributions to the sport were.
Longest NFL careers:
1. George Blanda – 26 seasons
2. Morten Andersen – 25 seasons
3. Adam Vinatieri – 24 seasons
4. Gary Anderson – 23 seasons
5. John Carney – 23 seasons
6. Jeff Feagles – 22 seasons
7. Jason Hanson – 21 seasons
8. Darrell Green – 20 seasons
9. Jackie Slater – 20 seasons
10. Phil Dawson – 19 seasons
11. Tom Brady – 19 seasons
1. George Blanda — 26 Seasons
(Source: Pro Football Reference)
At the moment, George Blanda is the absolute winner of this list. He is the player with the longest NFL career, having spent 26 seasons in the league. During those years, he played both as a kicker and quarterback and managed to set many records that have still not been broken.
Blanda played for four teams in his career:
Chicago Bears (1949, 1950-1958)

Baltimore Colts (1950)

Houston Oilers (1960-1966)

Oakland Raiders (1967-1975)
George Blanda was no stranger to big successes with his teams. Three of the teams he was on were AFL Champions, and he also played with Oakland Raiders in Super Bowl II.
Interestingly, he is ranked 7th on the all-time career points list. Moreover, he is the only one on the top 10 list whose last game was not in the last 15 years. He definitely set a standard of what NFL careers should look like.
2. Morten Andersen — 25 Seasons
(Source: Profootballhoff)
Morten Andersen, aka "The Great Dane" is the only player who managed to threaten "The Grand Old Man's" position as the number one of all time. He had an impressive 25-season career in the NFL and played for 6 teams:
New Orleans Saints, 1982-1994

Atlanta Falcons, 1995-2000

New York Giants, 2001

Kansas City Chiefs, 2002-03

Minnesota Vikings, 2004

Atlanta Falcons, 2006-07
Andersen came to the USA as an exchange student from Denmark and was first drafted by New Orleans. He raised the bar of what the average NFL career length should be and set numerous records along the way.
Until recently, with 2,544 points, Morten Andersen was the all-time leader in the number of points scored. However, he was recently surpassed by Adam Vinatieri, who now holds the first position with 2,673 points.
3. Adam Vinatieri — 24 Seasons 
(Source: NFL)
How long is the average NFL career? Adam Vinatieri is the first modern player to threaten the usual answer to that question. He is also the first modern player to have a real chance to dethrone George Blanda from the first position on our list. 
At the moment, he is 48 years old and has played 24 seasons in NFL. He is playing for Indianapolis Colts but began his career with Amsterdam Admirals in 1995. He also played with New England Patriots between 1996 and 2005.
His position in the team is Placekicker and he is well known for his long and consistent kicks. Vinatieri is almost 50 years old, but he does not seem to be slowing down. There's a good chance that he will become the oldest player in NFL history in a few years.
4. Gary Anderson — 23 Seasons
(Source: ESPN)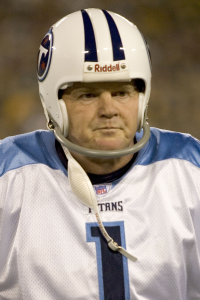 Gary Anderson grew up playing soccer in South Africa, where he was born and raised. Later on, he moved to the States and started playing American football. He was then drafted by the Buffalo Bills and officially joined the NFL. 
However, he was cut before his first season began and was then redrafted by Pittsburgh where he kick-started his NFL career. He smashed the average career length of NFL players by staying in the league for 23 years.
During those 23 years, he scored 2,434 points, which puts him in the third position of all-time scorers. He achieved that by scoring 538 field goals and earning 820 extra points.
However, his achievements do not stop there. He made the All-Decade team in the 1980s and 1990s and was drafted to four Pro Bowls. Moreover, in 1998, he became the first player ever to have the perfect season by scoring every kick. He ended his above-average NFL career span in 2004.
5. John Carney — 23 Seasons (Tied)
(Source: Pro Football Reference)
The list of players who beat the average NFL career could not be complete without John Carney. His experience in the NFL is unique because he started his career as an undrafted free agent. Later on, he was signed by the San Diego Chargers where he played as a kicker from 1990 to 2000.
Apart from the Chargers, he also played for the following teams:
New Orleans Saints (2001–2006)

Jacksonville Jaguars (2007)

Kansas City Chiefs (2007)

New York Giants (2008)

New Orleans Saints (2009–2010)
As you can see, he had pretty short stints with almost every team he ever played for. But that does not mean he was a bad player. When he left the Chargers in 2000, he did so as their all-time best scorer. 
One of his biggest accomplishments was earning the ring with the Saints in Super Bowl XLIV by beating the Indianapolis Colts. 
Even though his NFL play span ended in 2010, he remained close to the league by becoming a consultant and by training kickers. 
6. Jeff Feagles — 22 Seasons 
(Source: FootballDB)
Jeff Feagles is another player on this list, who began his 22-season-long career as an undrafted free agent. He then signed his first NFL deal with the New England Patriots and went on to become one of the oldest NFL players.
One of the peculiar things about Jeff Feagles is that he never missed a game in NFL until he retired. During his lengthy career, he played for the following teams:
New England Patriots (1988–1989)

Philadelphia Eagles (1990–1993)

Arizona Cardinals (1994–1997)

Seattle Seahawks (1998–2002)

New York Giants (2003–2009)
He managed to earn his first Super Bowl ring only when he started playing for the New York Giants, which was at the end of his professional career. However, as the saying goes, better late than never.  
His career in statistics shows us he was named to the Pro Bowl two times and punted 1,713 times, which is an official NFL record. 
7. Jason Hanson — 21 Seasons
(Source: Rotoworld)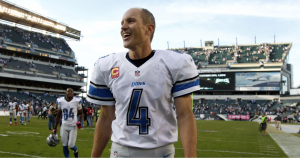 Jason Hanson is the definition of an NFL player who is loyal to his team and his fans. He was picked by the Detroit Lions in 1992 as a second-round pick, but he decided to spend his entire career on the same team. 
The average NFL career length is around 4 years, but he spent 21 years in the league. During all that time, he managed to break numerous records and set new standards of play. Some of his most notable achievements include:
Most 50-yard field goals made (52)

Most games with one team (327)

Third overall in total field goals (495)
Apart from these remarkable accomplishments, he also scored 2,150 for the Lions, which placed him in the third position for the most points scored in the NFL. 
Jason Hanson started playing in 1992 and finally retired in 2012. After five years, he received the NFL Hall of Fame status for professional football players in 2017.
8. Darrell Green — 20 Seasons
(Source: NFL)
Darrel Green is another NFL player who dedicated his entire career to just one team — Washington Redskins. He was a first-round draft for the Redskins in 1983 and stayed with them until 2002 when he retired after 20 seasons in the league. 
During his successful football career, Green participated in three Super Bowls and found his place in four NFL Championships. At those three Super Bowls, he earned two rigs, at Super Bowl XXII and Super Bowl XXVI.
As a player, his performance and accomplishments were no less impressive. He was named to the 1990s All-Decade Team and seven Pro Bowls. 
Even after 18 years since retiring, Darrell Green still holds three big records at Washington Redskins:
Longest fumble return (78 yards)

Most career interception returns for a touchdown (6)

Most career interceptions (54)
9. Jackie Slater — 20 Seasons (Tied)
(Source: Profootballhoff)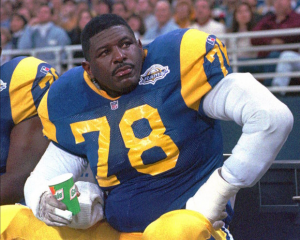 Jackie Slater did not have the longest career in NFL, but he is certainly not eligible for the short careers label either. He spent 20 years playing for the Los Angeles Rams, which makes him tied with Darrel Green. 
His career with the Rams started slowly. He was picked in the third round of the 1976 draft and entered the starting team after three years of being on and off the bench. 
Slater played as an offensive lineman where he played with a total of 24 quarterbacks during his career and blocked for seven 1,000 yard rushers. He also gave up only 29 sacks and played in 17 playoff games. That's not an average NFL career by any means, it's actually quite extraordinary.
Even though Jackie Slater retired from the NFL a long time ago, his son, Matthew Slater is extending the family tradition.
10. Phil Dawson — 20 Seasons (Tied)
(Source: Foxsports)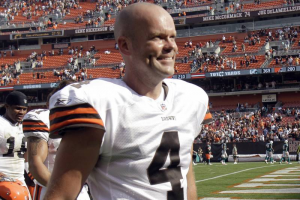 Phil Dawson started his 20-season career in 1998 with the Oakland Raiders and New England Patriots. However, he never played for them. On these two teams, he served as an offseason and/or practice member only.
His real NFL career kicked off in 1998 when he joined the Cleveland Browns. He remained there until 2012 when he decided it was time to move and transferred to San Francisco 49ers.
Unfortunately for Dawson, he is not one of the oldest players in NFL and had to retire at the age of 44 due to a hip injury. As we know, some players go on to play until they are 50. 
However, Phil has a lot to be proud of. He was one of the best kickers in the league. Only Matt Bryant and Adam Vinatieri have better results than him. 
11. Tom Brady — 19 Seasons
(Source: Sports Illustrated)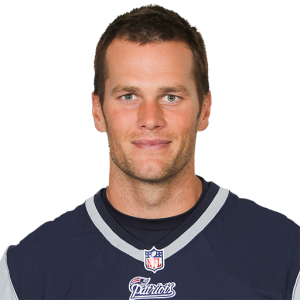 Tom Brady is 41 years old at the moment, which gives him a few more years in the league to break a few more records. At the moment, he has been in the league for a total of 19 seasons and currently plays for New England Patriots. That's the same team where he started his fruitful career in 2000. 
Brady is still not the oldest NFL quarterback, but he is already hailed as the best one the league has ever seen. Who knows what he will accomplish in the years to come.
One of the facts that tell us about the prowess of Tom Brady is that he was chosen to be the captain of the team every year since 2002. So far, he has broken and set many records, including achieving 203 regular-season wins. 
Apart from that, Brady is the first quarterback ever to lead his team to five Super Bowl wins. He has also appeared in seven Super Bowls total and has earned four Super Bowl MVP awards.
Conclusion
As you can see, the average NFL career is full of surprises, achievements, and victories. Above, we have 11 players who have done much more than that. They have broken numerous records, set new standards, and moved the limits of what is and isn't possible in the NFL.
Long NFL careers come with numerous sacrifices, injuries, and sometimes life-long consequences. However, all of these players will be remembered as legends and enter the NFL Hall of Fame. 
What do you think about these names? Does the list include your favorite player? Let us know in the comments below.
Sources:
1. Pro Football Reference
2. Profootballhoff
3. NFL
4. ESPN
5. Pro Football Reference
6. FootballDB
7. Rotoworld
8. NFL
9. Profootballhoff
10. Foxsports
11. Sports Illustrated